Read other articles
8 Ways Unified Threat Management (UTM) Appliance can Benefit Small and Medium Businesses!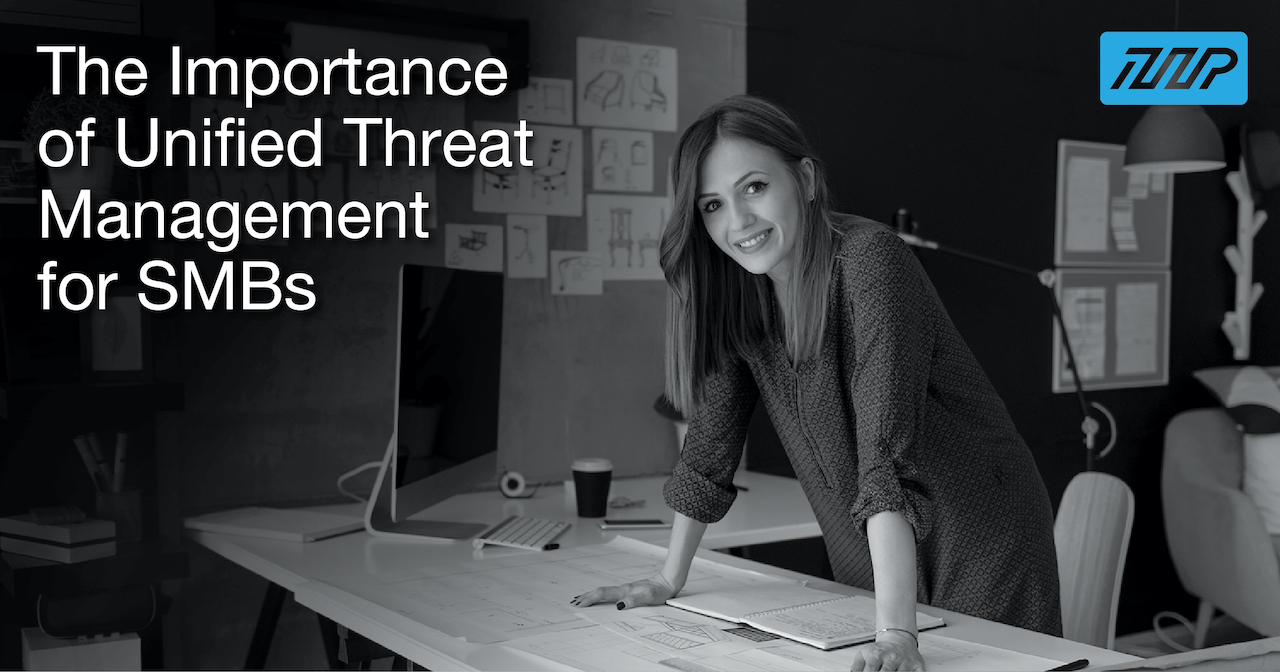 Small and Medium Businesses (SMB) should literally mean small and medium; hence, ideally, it can't be expected that either of them will become a target for attackers. Sadly, more often than may seem, SMBs get attacked and hacked. In fact, 43% of cyber attacks are targeted towards small businesses. The reason is not that far-fetched; SMBs rarely invest in cybersecurity measures and threat intelligence, thus making their systems easy to hack. Most big organizations now invest in sophisticated threat prevention and detection solutions; therefore, attackers find it easy to target small and medium businesses.
A possible network security solution for SMBs with limited resources is to invest in a Unified Threat Management (UTM) appliance. With UTM, it is easier to handle security operations because all security protocols are grouped in one place and not separate applications. Here is how UTM can benefit small and medium-scaled businesses.
It Brings Convenience
It is easier for a cost-conscious organization with limited manpower to manage just one security console as the central system for an entire organization. This is better than a bulky system that may require different people and resources to handle. A single security control interface exterminates complexities in security protocols.
Intrusion Prevention
UTM offers a precautionary approach for a network's security to detect possible threats and to react accordingly and promptly. The right UTM function will recognize malicious threats trying to make the organization's network vulnerable and would trigger a defense mechanism against them while also alerting the security personnel. This way, unidentified attempts/accesses are blocked off from entering an organization's system.
Antivirus Scanning
UTM performs an antivirus scanning that identifies, prevents, and removes dangerous malware and their activities on a network. Though it was originally designed to ward off viruses, it has developed over time to detect and nullify the harmful actions of some other kinds of malware that could put an entire system at risk. It is crucial to have access to a reliable malware data source to ensure accurate intel & prevent threats.
It Helps To Throttle Bandwidth
UTM can be set by an administrator to temper the internet bandwidth and traffic. It utilizes a communication network for the control of network traffic to prevent jams and slow down traffic when needed. This functionality can help when an organization has a congested network and is on the brink of crashing, which could cost data loss and extra recovery time.
It Has Virtual Private Network Capabilities
UTM provides a classified Virtual Private Network (VPN) that allows users to send and collect data and information on shared networks. This helps users to stay private and secured, to have their locations encrypted with a virtual point-to-point network, and other administrative incognito benefits. With VPN incorporated into a UTM system, the staff of an organization can stay secured to an intranet while operating outside the office place.
Firewall Functionality
An application firewall, either the host-based application firewall or network-based application firewall, is a core function of a UTM as it controls access to and from things via a service supplier. It monitors and blocks the system service from inbound or outbound services that are at odds with the configuration of the firewall. With an incorporated firewall, UTM can umpire network traffic on multiple layers and can give clearance to different applications and services.
Web Filtering
An organization stands to get the benefit of web filtering by the security system of UTM before presenting web pages to a user. This protocol checks and determines if the web pages or content are safe enough for a user and the entire system. Filtration is done by confirming the origin of a web page and specific criteria according to the developer's pre-installed web filter protocols. Furthermore, an enterprise or a user on a central host can set custom restrictions for malware, intrusive ads, pornographic contents, phishing sites, and so on. Web filtering is a sort of fortification against threats on a company's central network or an individual's system on a host network.
Advanced Threat Protection
For an organization, threats occur at numerous levels, which is why Advanced Threat Protection (ATP) is important. ATP depends on various security tools to ward off threats and criminal activities ranging from a central network to a user's device. Different tools specifically work for various things, however, by seamlessly working in a coordinated way altogether. UTM makes this functionality much easier without having to toggle between various security technologies on different levels before a problem can be determined and a response action can be triggered.
In order to enrich your security analytics for both internal vulnerabilities and external threats, security teams can access Threat Intelligence feeds directly in their UTM appliances to enable quicker and more informed decisions. Threat Intelligence Platform (TIP) enables faster detection and response times by putting comprehensive, real-time intelligence in the center of your security processes.
Finally, before investing in a Unified Threat Management solution, you should assess your current level of security and security needs and go for a solution that best covers your needs.
Read other articles
Have questions?
We work hard to improve our services for you. As part of that, we welcome your feedback, questions and suggestions. Please let us know your thoughts and feelings, and any way in which you think we can improve our product.
For a quick response, please select the request type that best suits your needs.