Investor relations
Year in, year out, the scale of cybercrime has been rising exponentially. With attacks constantly evolving, both small and large companies alike are faced with threats to their virtual-world infrastructure, sensitive customer data and reputation.
Now it is more vital than ever to have accurate threat intelligence to assist your security team in planning their strategy, monitoring, and detecting threats, responding to and assessing incidents.
Solution
We offer a convenient all-in-one solution which brings together, correlates and analyses real-time threat data, giving you an in-depth perspective on any hostname and its infrastructure.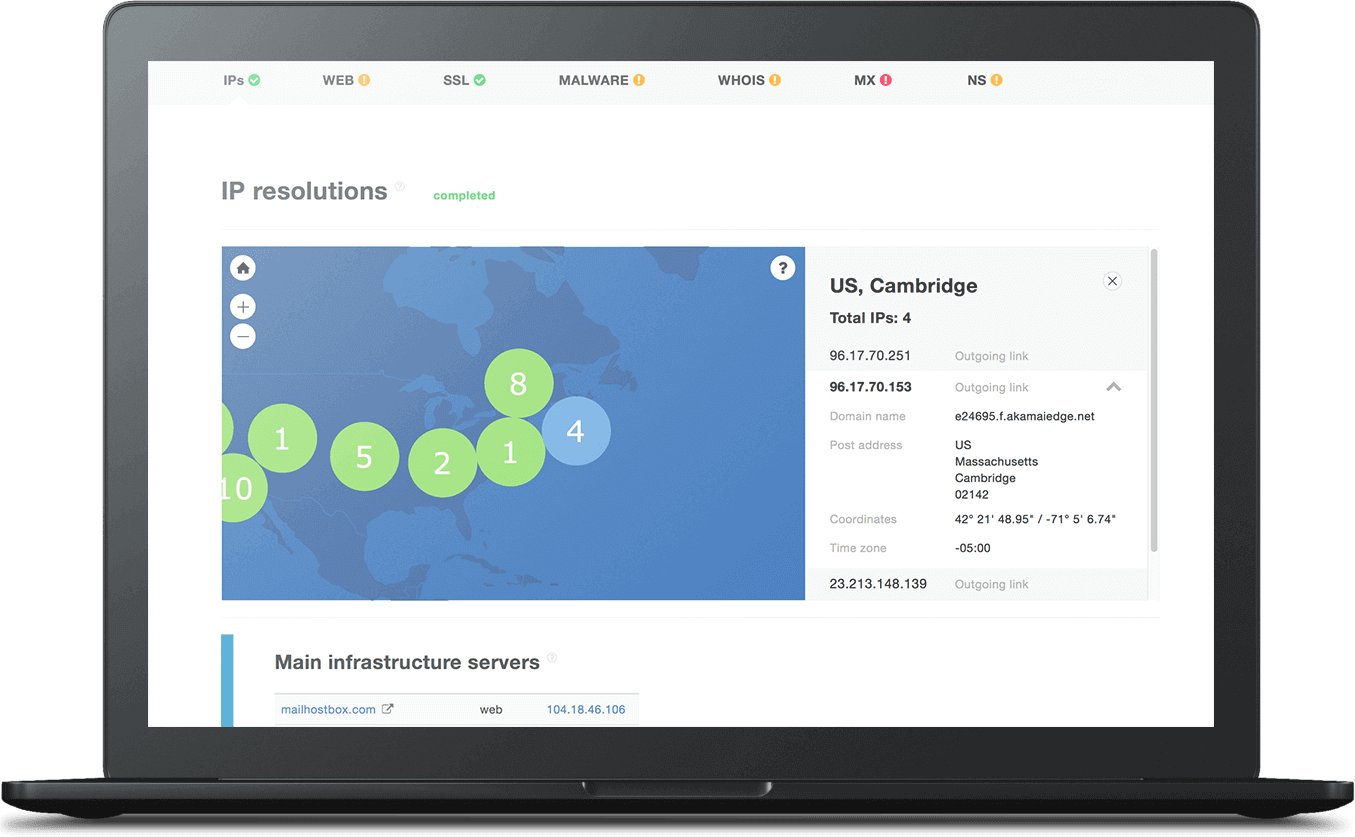 Market Opportunity
The volume of threat intelligence market is expected to rise from USD 5.3 billion in 2018 to USD 12.9 billion by 2023, at a Compound Annual Growth Rate (CAGR) of 19.7% during that period. The key factors influencing the threat intelligence market include a rise in interconnectivity triggered by the Internet of Things (IoT) and Bring Your Own Device (BYOD) trends; an increase in targeted attacks and infamous Advanced Persistent Threats (APTs), as well as organizations aiming to deploy next generation cybersecurity – and aggravated by stringent data protection directives.