Read other articles
The Use Of Connected Domains API In Cyber Security
& Threat

Intelligence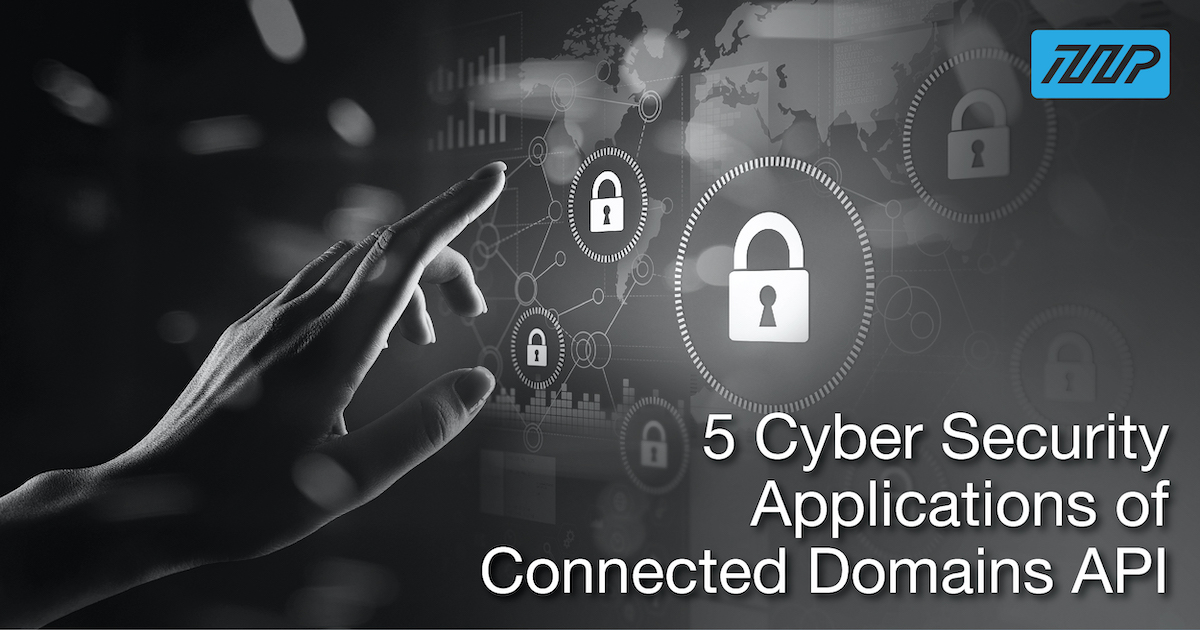 Cyber attacks on various industries and organization cause a lot of damage, both financially and by tarnishing their reputation. There are tons of trillion attack attempts on the cyberspace occurring monthly. This is why Security Operation Centres (SOC) try to stay ahead of the game by scanning for malicious activities before they get botched. Connected Domains API performs a Reverse IP lookup, which is an extremely valuable tool employed by security analysts to identify different hostnames that are configured on an IP address. That is, search queries can be done to obtain crucial information about multiple virtual hosts with DNS records from a central IP address. This technique has found great applications in cybersecurity and threat intelligence activities. The protocol does not just protect virtual properties from attacks; some organizations use it for market research and identifying copyright infringers, detecting fraudulent transaction, etc., which are explained in this blog. However, the extent to which the technique is used is dependent on the sector where it would be applied. Here are some popular use cases of Connected Domains API for cybersecurity and threat intelligence that your organization can benefit from.
Penetration Test
Connected Domains API is used to identify vulnerable websites that may want to exploit a host on a server. An attacker attempts to identify a weak point on the host surface to gain access, which would eventually lead to exploitation. SOCs now use the same technique to perform penetration tests on various hosts on the central IP. Identifying hostnames that are susceptible to attacks can be used to trace additional Domain Name System (DNS) records of potential target hosts through the information discovery process.
Email Censoring
It is not unusual that hackers try to gain access to a company's system through emails. Hence, they send emails with underlying tricks, which may be with an attached malicious file or URL. Connected Domains API can be used to ward off such malevolent emails. Organizations' email servers can use this technique to automatically block incoming mails from a sender's blacklisted IPs.
Additionally, if a host on your organization's server is found performing suspicious activities, ISPs could blacklist your central IP, which may affect your reputation, email delivery, and ranking on search engine pages. You can look up the activity logs of the sites on your host to discover where the faults may be coming from, which may be poor quality hosts, phishing sites, etc. Corrective actions will help to repair web-hosting reputations.
Incident Response and Threat Intelligence
Security teams can use the log obtained from a Connected Domains API query to respond to incidents. This will include prioritizing alerts for suspicious activities, attacks or a host computer so that concerned personnel can take immediate actions in real time. Furthermore, botnet activities can be tracked, which will enable a SOC to enforce its protection protocol against Distributed Denial of Service (DDoS) attacks. Therefore, individual hosts and a central IP address that serve a botnet can be blacklisted and blocked from further attacks on the system.
Moreover, Connected Domains API allows you to track noisy internet scanning and identify the hostnames that launch attacks on the system. More sophisticated investigation can then be undertaken on this information discovery to track the cybercriminal's source.
Identify Malicious Websites
Since Connected Domains API provides your SOC with a list of domains hosted on the same server, experts can proactively hunt for threats by subjecting these domains to further tests with a Whois search. Some parameters which could raise red flags, including:
How recently was the domain registered?
Location, especially the country;
Registrant's name or email;
The correlation or differences in the company's address and the registrant
Further probing or security actions can be taken from here.
Linking Associations of Fraudulent Activities
It is possible to find domains, websites, and IP syndicates of a particular fraudulent activity. Data from Connected Domains API can be used to draw links to that. For example, if you detected a malicious activity on your host, you can run the checks on other websites to see if the hosts have been flagged. If so, is it similar to what they were attempting to do on your server? This link makes some points clearer and apparent. You can proceed to share this intelligence and/or report the cybercriminals to appropriate organizations.
In conclusion, Connected Domains API is of tremendous value in terms of cybersecurity and threat intelligence, which include penetration test, email censoring, identifying malicious websites and cybercriminals. SOCs can run diagnostic tests to determine the source of a problem and to catch cyber criminals. Get access to the most accurate and real-time Threat intelligence here.
Read other articles
Have questions?
We work hard to improve our services for you. As part of that, we welcome your feedback, questions and suggestions. Please let us know your thoughts and feelings, and any way in which you think we can improve our product.
For a quick response, please select the request type that best suits your needs.