Read other articles
Threats Trends To Watch Out For In 2020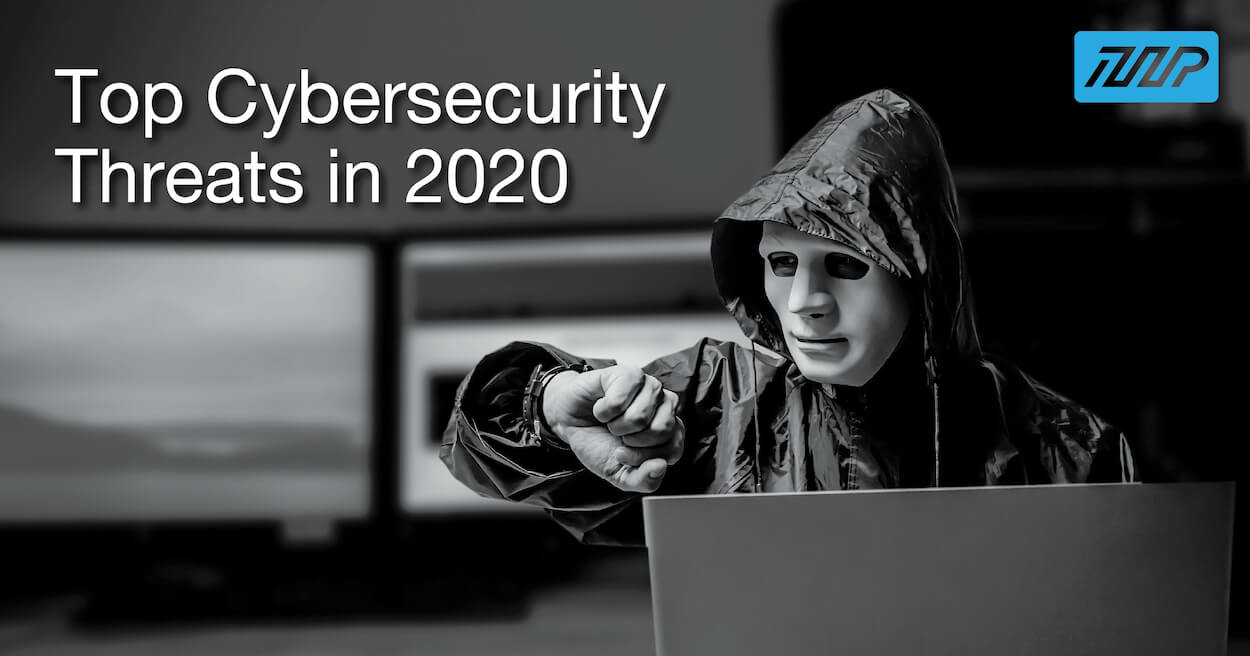 Foresight is power when it comes to cybersecurity. Every Security Operation Center (SOC) has the responsibility of following security and threats trends and forecasts each year so they can proactively prevent online wrongdoing. In 2019, about $2 trillion was attributed to global cybercrime, according to Juniper Research. Considering the growing rate and sophistication of cybercrime, it is expedient to stay abreast of the cybersecurity threat trends in 2020. Here is our list of top 5 threats that security experts should definitely look out for in the coming year.
1. Malware Infection of Devices
Kaspersky's IT Security reports for 2019 showed that almost half of all organizations suffered malware infection on their companies' devices, and about half was also accountable for malware on the employee's devices. This trend is going to keep rising in 2020 because employees will be allowed to use personal devices to access, store, and retrieve information from the cyberspace so that they can work remotely. Hence, personal devices would be a target for attackers to gain access to companies' network systems. This is also easy for attackers to execute because they don't need a target before they can attack; all they require is a carrier, which personal devices can function as.
Investing in/installing robust USB and other external-device antivirus protection on your computer system will help. An antivirus will effectively scan your device when transferring files from an external device, as well as monitoring suspicious activities.
2. AI-based Malware
Since 2017, AI-based malware has been a theory that has not materialized. However, with the tremendous impact of AI technological solutions in the previous year, there are strong indications that attackers may develop AI solutions that can obtain information from and plant malware roots into adopters' systems. Possible victims of AI-based malware include core national infrastructures, nuclear power stations, transport networks, to name a few. IBM was noted to have developed a case-study and proof of this concept. Researchers have been keen to acquire information from this concept. However, it still stands that no one knows what AI-based malware may be capable of until it comes open in the wild.
3. Asynchronous Procedure Calls (APC) Through System Kernels
Not so long ago, Microsoft Defender Advanced Threat Protection (ATP) service discovered that unprivileged users could access Huawei MateBook systems with superuser privileges. Although Huawei fixed the issue and published a safer version, the news already hit the ground, and it shows just one case out of other possible ones that are available.
2020 may see similar asynchronous (suspicious) calls taken by certain software on a system's driver. Other software systems might be employing this approach to provide backdoor access to non-administrative users to bypass systems' security through the use of APC to interrupt systems operations and enforce the running of malware codes.
Proactively updating systems, removing dormant software, and continuous defender scans will help to either flush out programs that run other functions or to alert you early about the process.
4. Ransomware Attacks
With many private organizations and individuals taking security seriously, ransomware attacks are now directed more to businesses. The detection rate of ransomware rose from 2.8 million in the first quarter of the year 2018 to about 9.5 million in the first quarter of 2019, according to ITPro Today. This shows that more attempted attacks are waged on businesses. Companies are seen as ideal targets of ransomware because they will want to pay ransom to protect their confidential data and preserve their reputation. Although no one is happy about having their data encrypted or losing it altogether, attackers keep posing threats with different strategies of ransomware attacks. The trends of ransomware attacks will continue to grow even as business giants emerge in 2020.
Implementing strong firewalls as part of robust perimeter security will help prevent the case of ransomware infection on systems. Using proper encryption of sensitive data, applying right measures for information security, using antivirus software, as well as taking an offsite backup will also help.
5. IoT-based Attacks
Smart, internet-connected devices now invade homes and offices through security systems, electronic devices, and so on. 2020 is going to see attacks launched on major networks through IoT devices because not all of them are proofed with robust security systems pre-installed in them. Recent discoveries have shown that internet-connected devices susceptible to weak security systems stand the risk of Reaper, a kind ofmalware that exploits the vulnerabilities of IoT devices, in an attempt to hack the network and reproduce itself.
A continuously updated firmware of IoT devices will help you stay abreast of attacks.
Conclusively, these threats are at the door, seeking a vulnerability that would give them access into systems, even as businesses begin work for the year. Any security-conscious personnel would do well to prepare or reinforce their security system against these attacks. The first line of safeguarding your networks and systems against these threats is to thwart them before they can cause any damage. SOC's would benefit by integrating Threat Intel provided by TIP into their security applications for early detection and prevention of threats. Our comprehensive APIs provide Intel on external threats, as well as internal vulnerabilities present in your systems. Get an idea of the Intel we provide by getting a free trial of our online Platform now!
Read other articles
Have questions?
We work hard to improve our services for you. As part of that, we welcome your feedback, questions and suggestions. Please let us know your thoughts and feelings, and any way in which you think we can improve our product.
For a quick response, please select the request type that best suits your needs.